Even though COVID-19 prevented people from traveling abroad, the popularity of car rental services was growing. That's also because more and more people think they spend too much on owning a car and rent it instead.
Fuel, licenses, insurance, repair & maintenance, carwash, parking – it's not a complete list of car owners' expenses. Considering the costs, the lockdowns of 2020, and the rise of modern taxi services, many people follow the global trend and switch from ownership to usership.
The trend:
Currently, there are 80% of privately owned cars vs. 20% of commercial vehicles worldwide. But with the rise of connected mobility – delivery, car-sharing, private-hire, subscription, and leasing services – the ratio will change vice versa by the end of the decade.
In simple words, it means that by 2030, we'll all be using Uber within the city and renting a car to travel the country on vacation, instead of owning vehicles.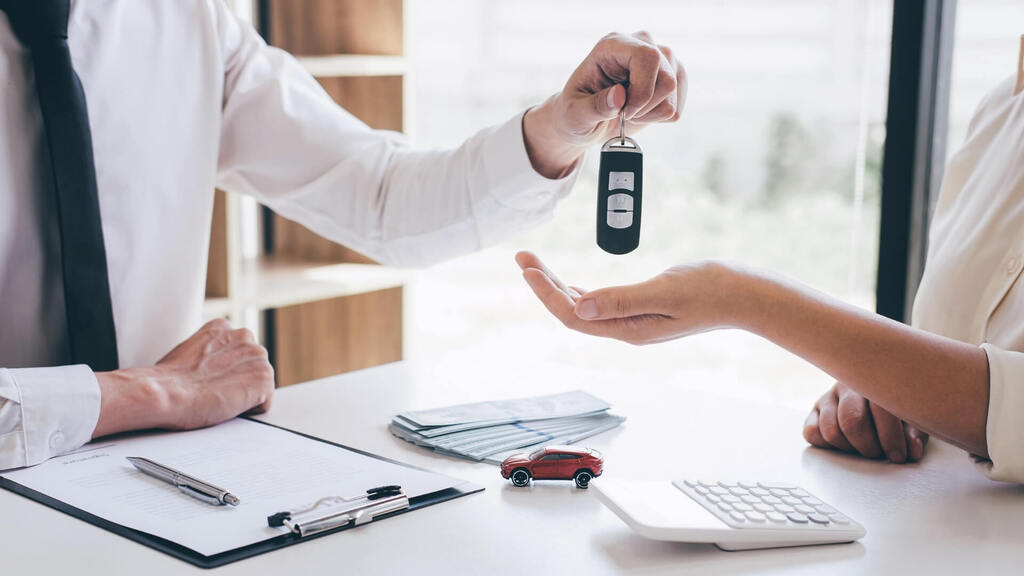 Car rental companies will have larger fleets, more clients, and won't be able to manage such businesses the old way: via excel tables, phone calls to clients, manual vehicle checks, etc. That's why car rental companies become proactive and connect their vehicles to fleet management systems. Below is a first-hand experience of such a company.
The car rental challenge
The company rents out all types of cars, SUVs, trucks, and buses for business and leisure. The cost of a car per day ranges from 20 to 400 dollars for luxury cars, but the vehicle costs way more if broken, misused, or stolen.
Here are a few challenges that such a car rental company faces daily.
Dangerous driving. Overseas travelers driving by the rules of their native country and citizens driving at full throttle get in accidents and accelerate vehicle wear and tear.
Car thefts. Criminals will always be there, using fake documents to rent a car and wreck it. After two hours, the chance of finding the vehicle is close to zero.
Vehicle utilization planning. Sometimes, customers return vehicles behind time without notice. Moreover, before the car rental company gives the vehicle to another customer, it should undergo a series of checks. All that ruins vehicle utilization plans and leads to customer dissatisfaction.
Car fleet maintenance. Checking vehicle licenses and technical conditions manually takes much time. It works with a dozen cars, but you can't control a hundred vehicles alone.
Vehicle use restrictions. Sometimes car rental companies restrict vehicle use to one province. In other cases, they demand not to exceed the mileage stated in the rental agreement. Controlling this remotely is not possible without GPS.
The company compiled the list of challenges and addressed KLOUDIP to implement a GPS tracking system for its car rental service.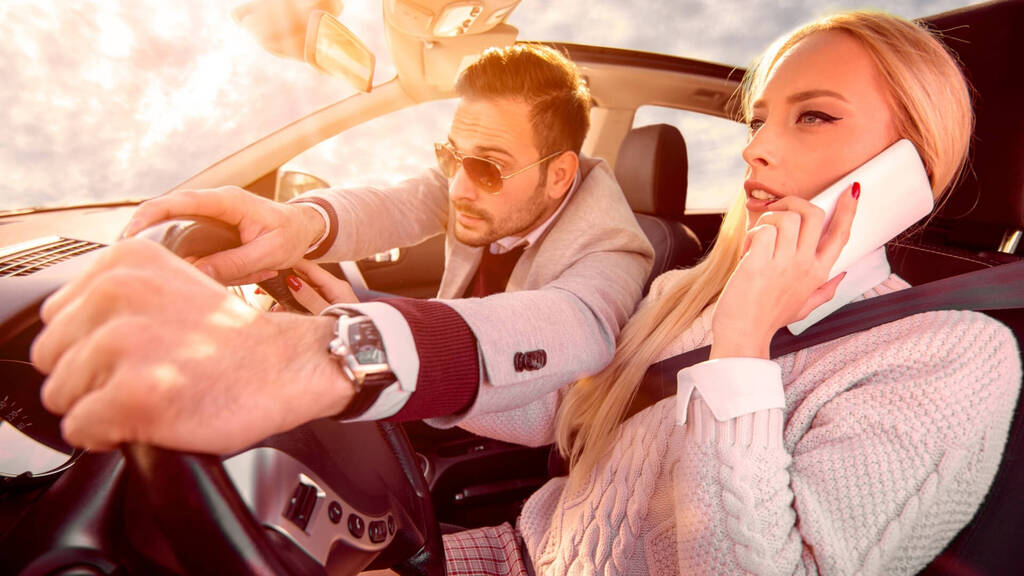 The solution for the car rental company
The company used several models of GPS trackers to cater to different types of vehicles – cars, SUVs, trucks, and buses. Additionally, KLOUDIP installed engine immobilizers and fuel level sensors.
To connect all this equipment to a single GPS tracking and fleet management software, the company needed a hardware-agnostic platform. KLOUDIP opted for FiOS as it instantly supports all these and 2000+ more telematics devices the car rental company may need in the future.
Let's overview the most widely used features of FiOS software and the opportunities they bring for a car rental company.
Real-time vehicle tracking
Dispatchers can locate any rented vehicle at any moment, track it in real-time, and share its movements with third parties, e.g. with security staff or police if the vehicle was stolen.
Movement history and remote odometer reading
In some car rental agreements, the company states maximum mileage not to be exceeded or the geographical boundaries not to be crossed (e.g. using a vehicle within one province).
Sometimes, a driver may not understand that he violates the agreement and is subject to penalties. In such cases, the system detects the violation and alerts car rental staff. They can contact drivers to inform them and discuss car rental contract modifications or at least prevent fees for violations.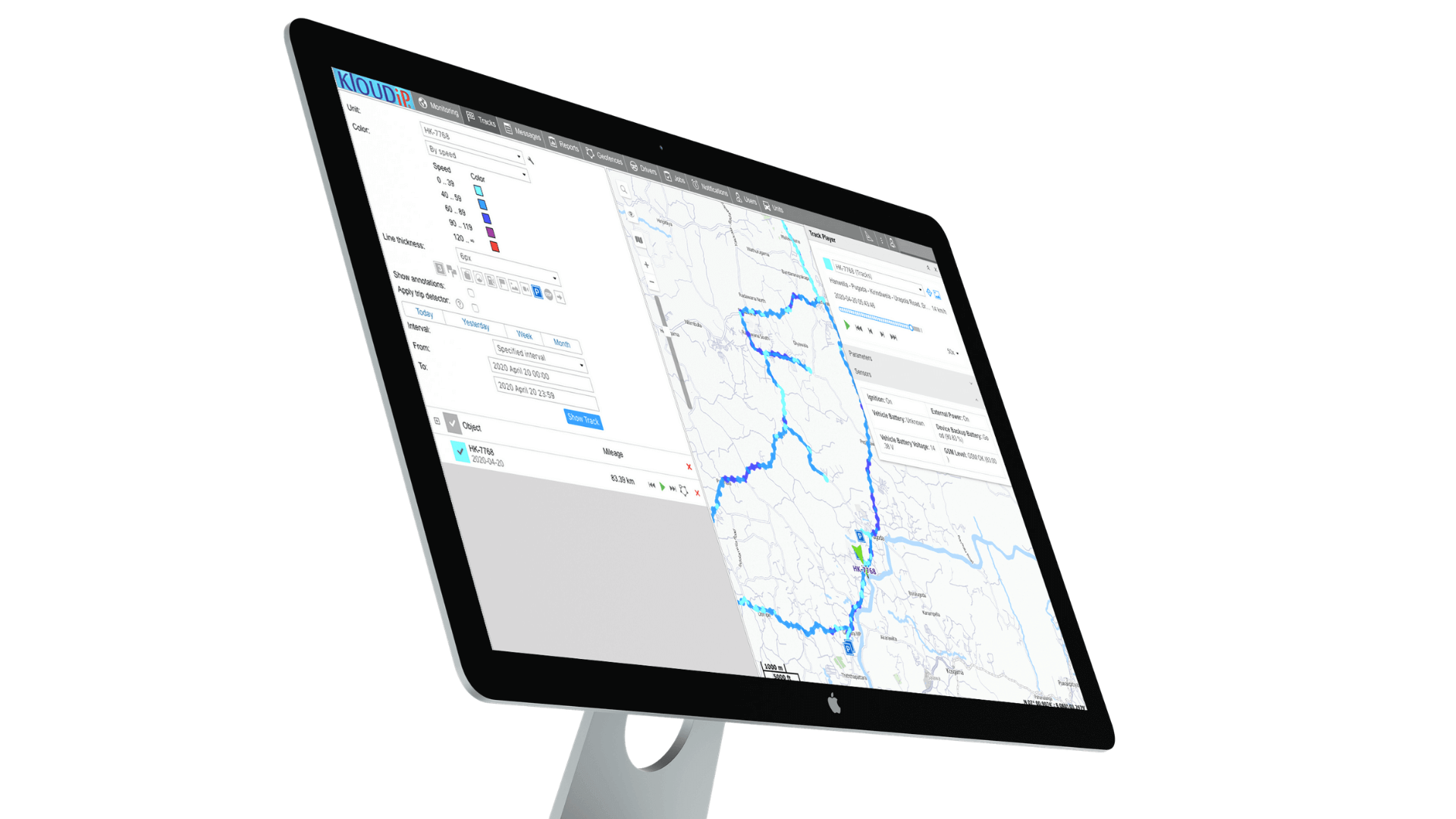 Engine immobilization
If someone is driving recklessly or leaves the area specified in the car rental agreement, it means the vehicle may be stolen. The car rental service can now share the vehicle's location and movements with law enforcement bodies or immobilize the engine to prevent theft at the start.
Vehicle maintenance management
The system shows the current technical condition of the vehicle, due services, their costs, spare parts needed, fuel level, etc. Having the data at hand, car rental staff don't need time-consuming tech audits, but only appearance checks. It means that customers get their vehicles faster, and staff can plan vehicle utilization considering the time in service.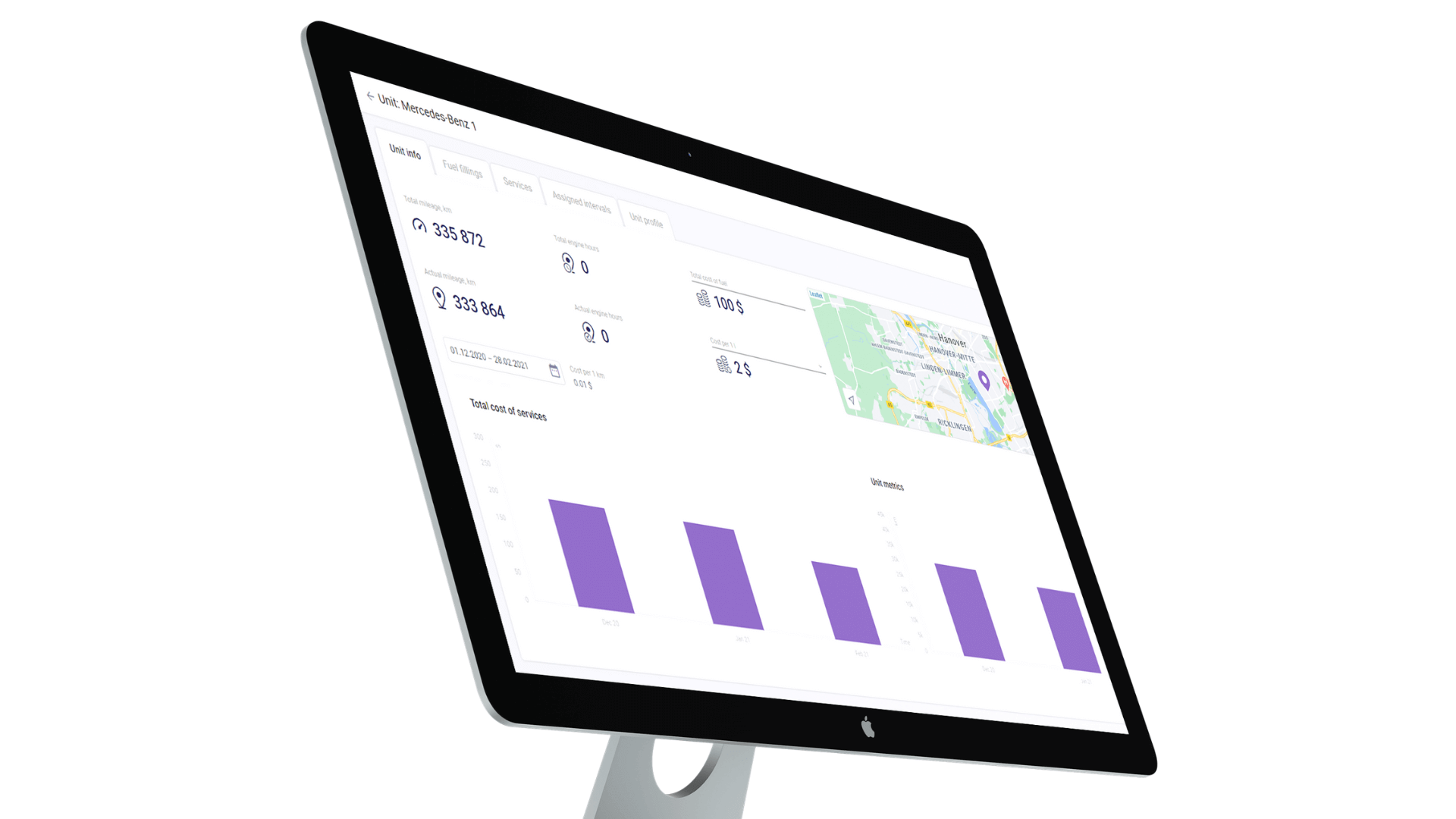 Driving style monitoring
The trackers with embedded accelerometers send G-data to FiOS. The system analyzes it to detect accidents or violations, like accelerations, braking, speedings, harsh turns, reckless driving, etc. Car rental dispatchers can contact the abusive drivers at once or build loyalty and reward programs based on the data.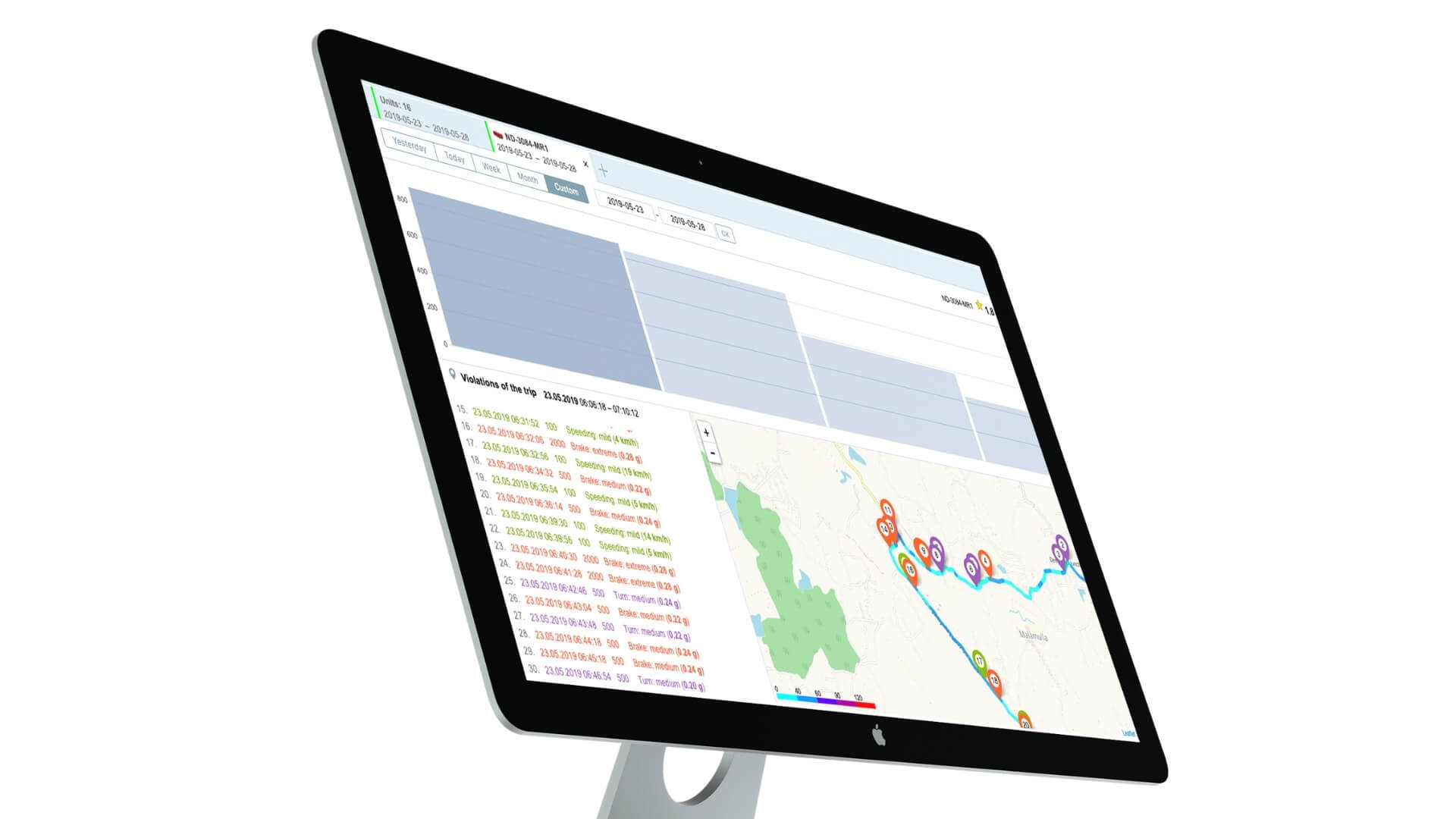 Alerts and notifications
In all cases described above – violations, service, and license renewal, end of the rental period – FiOS can send car rental staff instant alerts and notifications. Thanks to this, they don't have to stare at the screen all the time but dedicate this time to customers and service level improvement.
Results
After implementing the GPS tracking software for their vehicles, the car rental company spends 15-20% less time on management. The car rental company automated most of the fleet management processes and digitalized internal operations.
Optimized return processes and remote vehicle state monitoring means that cars can be given to the next customer faster. This increases cars' utilization rate. The more cars are circulating, the more operational productivity the car rental company gains.
Higher vehicle security raises the confidence of car rental staff and allows planning business development with less risk and better predictability.
If you have more questions about telematics equipment and fleet management software implementation details, let us know. We'll show the system in action and offer a free trial involving a few of your vehicles.