The paradox of the Internet of Things is that few people understand it, although most people live within this ecosystem. This post is about why you may be interested in the technology and how to enjoy low-cost IoT.
What is IoT?
The IoT notion comprises two components: "Internet" and "Things".
1. A "Thing" is any object that can communicate data via sensors and other IoT devices:
A human wearing Apple Watch communicates data from a heart rate sensor, gyroscope, and accelerometer.
Smart homes showing data from the light, motion, temperature, humidity, and a dozen other sensors.
Vehicles that alert about fuel level, tire pressure, needed maintenance, etc.
Factories with industrial vibration, humidity, light, electricity, machinery performance, and other sensors.
Warehouses with temperature sensors in cold storage. The options are endless, just find where to install a sensor.
2. "The Internet" is a wireless network where these things interact with each other – receive and send the information, or manage equipment, e.g. turn it on/off, change operation modes, and much more.
What do you see in the Internet of Things?
Sensors show what is happening with your assets – vehicles, home, factory. Moreover, they can interact with each other to make objects work without human involvement. For example, if a temperature sensor reports the office temperature above the norm, it can automatically switch on the AC. Or if a gas sensor at the factory shows a leak, it can turn on an alarm, open windows, or switch the ventilation system to the maximum.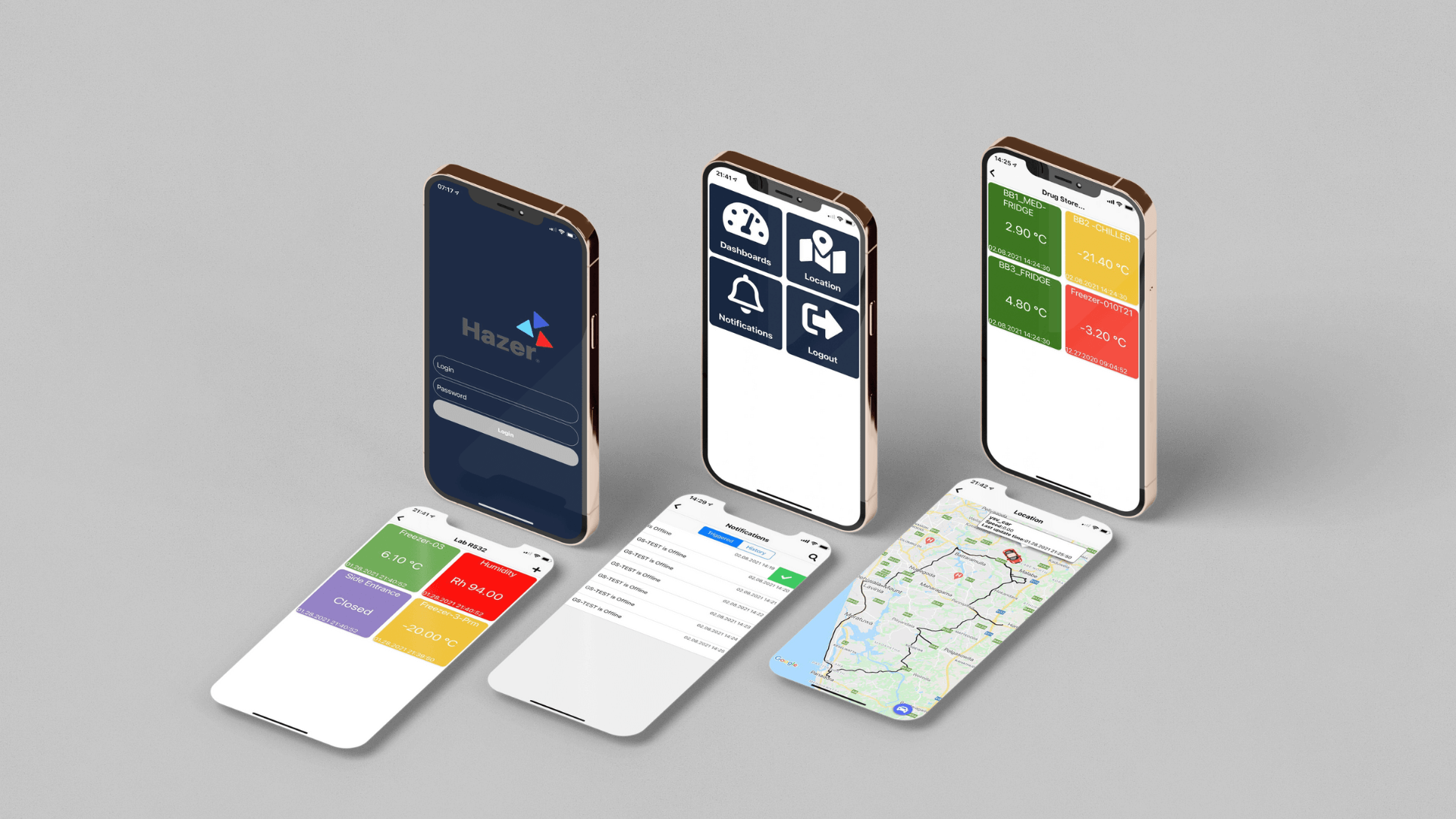 But in most cases, a human needs to see sensor values and decide on which actions to take. Let's see how it works in the HAZER IoT platform by KLOUDIP and how to manage your assets at a lower cost.
Sensor monitoring with HAZER software
There are two options for real-time sensor monitoring in HAZER:
1. HAZER IoT Dashboard with sensor widgets that show sensor values and change colors in case of abnormalities.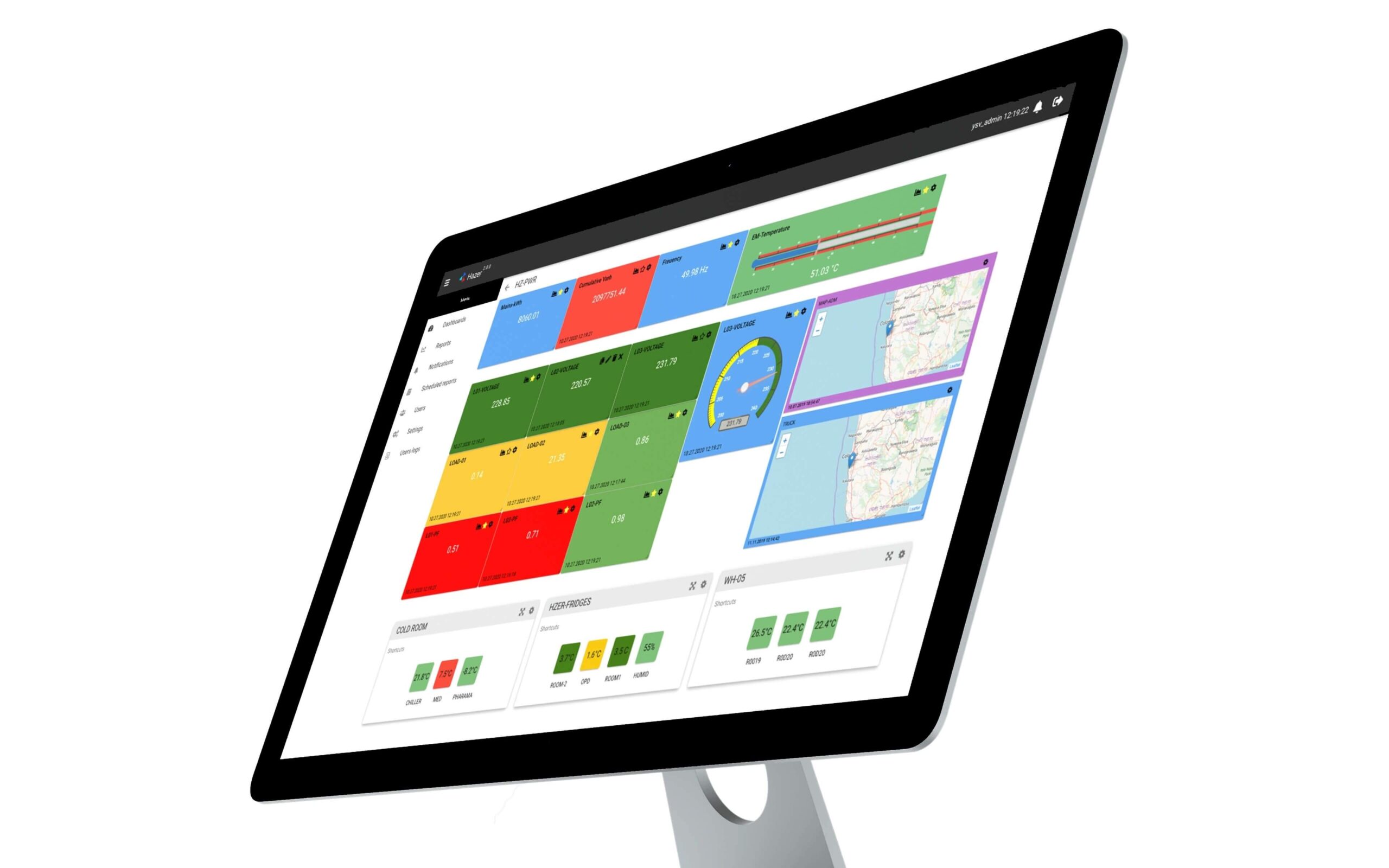 2. Alerts and notifications showing only those sensor value variations that deserve your attention.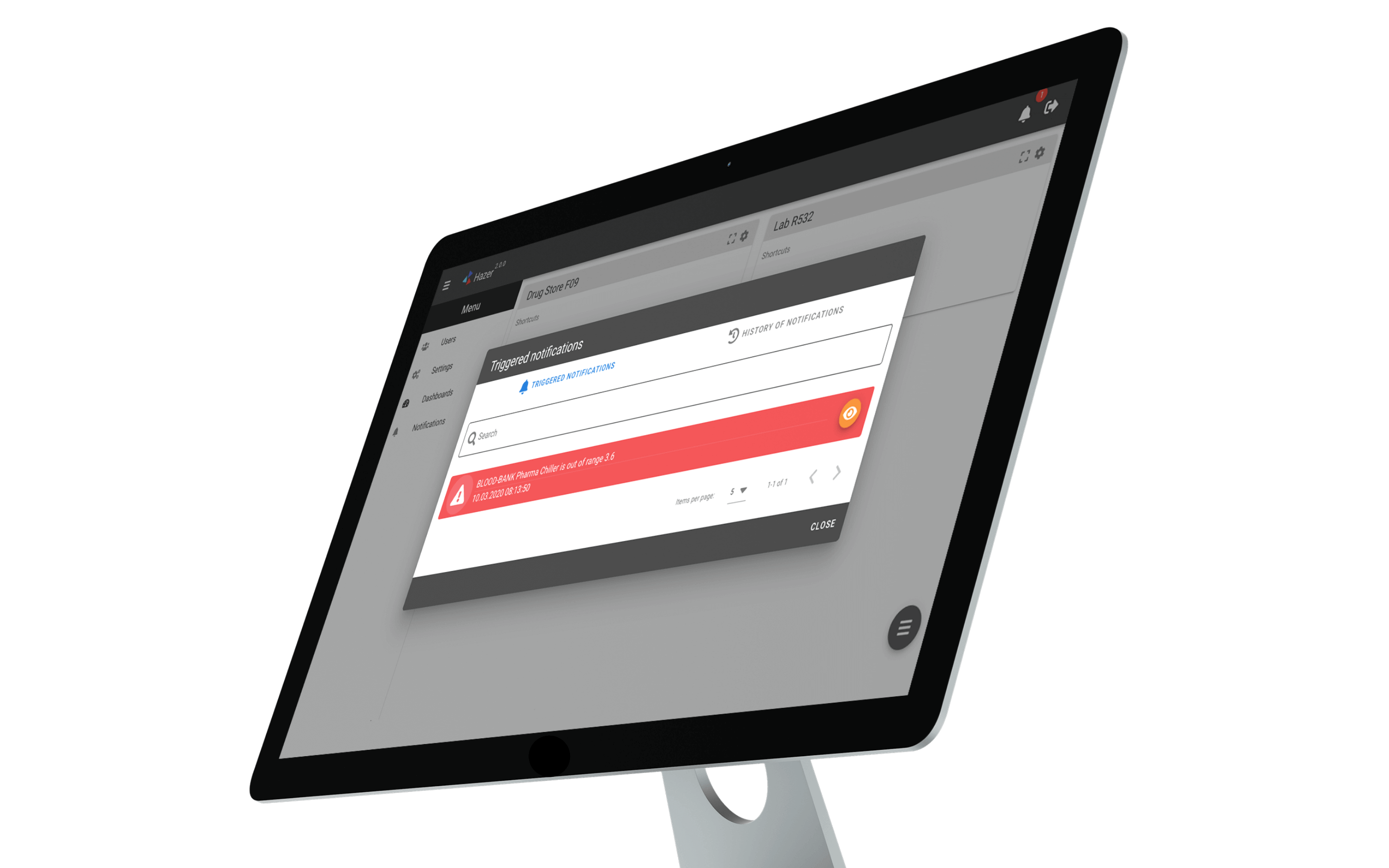 Staring at the Dashboard 24/7 looks like analyzing the Matrix, so we consider event-based alerts as the crucial option for sensor monitoring.
If something happens with your buildings, vehicles, or machinery HAZER sends notifications to your laptop or smartphone. To be effective, the alerts should match three criteria – be fast, reliable, and low-cost. Let's overview the notification channels vs. the criteria.
Email. Slow, low-cost, not that reliable. Visible only when you check the mailbox and mixed up with work and spam emails, these notifications are less efficient.
In-app push notifications. Fast, low-cost, but not that reliable. If you logged off the app or the smartphone restricted notifications after the update, you may miss the alerts.
SMS. Reliable, fast, but expensive – each SMS costs you a fortune compared to other channels.
KLOUDIP wanted to offer efficient, yet low-cost IoT. That's why the company decided to introduce a new notification channel – Telegram messenger – for free, reliable, and fast alerts.
HAZER notifications in Telegram
Telegram is one of the most popular messengers – like WhatsApp or Facebook Messenger – with 550 million active users. In terms of privacy and security, it's the world's best.
Perhaps, Telegram is the most widely used messenger for business purposes thanks to its API. It means that it can be integrated with your in-house software – CRM, accounting, and project management systems. So your employees can get work-related notifications at the same place where they chat with friends and family.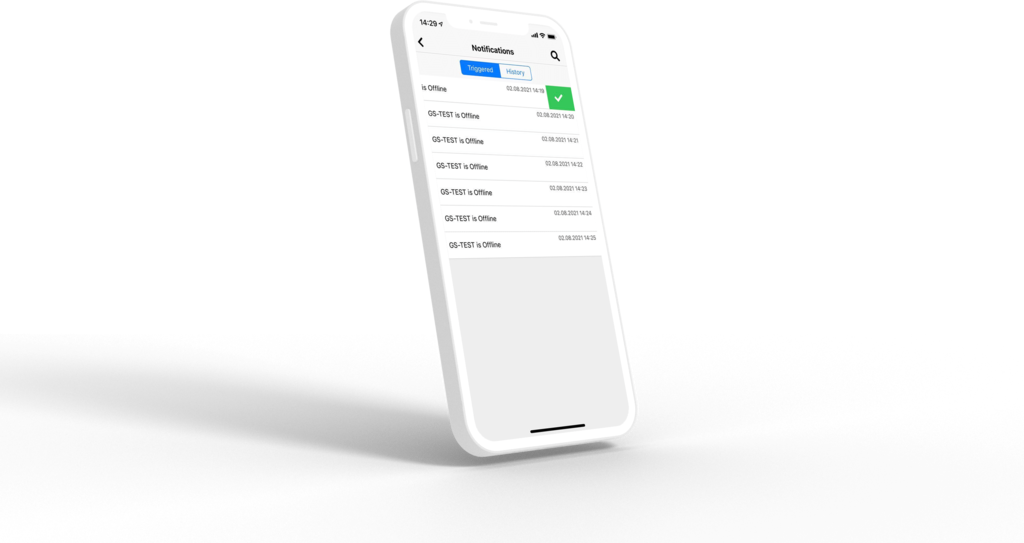 KLOUDIP did the integration with Telegram for HAZER to offer low-cost IoT.
Why HAZER notifications?
Now, all employees involved in remote asset management can get free instant notifications in the messenger:
Still, all these people can use HAZER mobile application to get instant in-app notifications 24/7. Here are a few more reasons to use Telegram instead of the HAZER app for online notifications:
Android and iOS versions. Being a powerful IoT mobile app, HAZER Mobile Pro requires iOS 12.0 or Android Android 5.0 or later. At the same time, Telegram requires iOS 9.0 and Android 4.0. It means that even if your employees use older smartphones, they can still get mobile notifications from HAZER.
Battery use. Even though HAZER processes data in the cloud, it still consumes more battery power than an average messenger. Getting notifications in Telegram allows your employees to monitor assets for a long time without recharging phones.
Mobile data. By receiving real-time data from sensors, you consume more mobile data. Telegram allows minimizing mobile data use for asset management.
How to configure HAZER notifications?
To start receiving HAZER notifications in Telegram, you need to configure both HAZER and the messenger.
Telegram configuration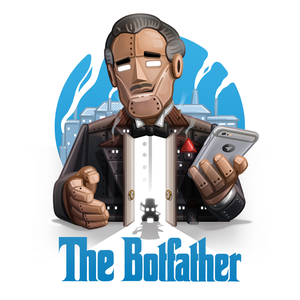 It's as simple as creating a chat with your friend, but first, you need to install Telegram on your iPhone or Android device:
Open the Telegram app.
Tap the "Search" and type "userinfobot" to find the needed Telegram Bot. It will be your chat with HAZER.
Tap "Start".
If you've found the correct bot, you should receive a message with the "User ID."
Copy the ID to enter it in HAZER notification settings.
HAZER configuration
Setting up HAZER for Telegram notifications is even simpler.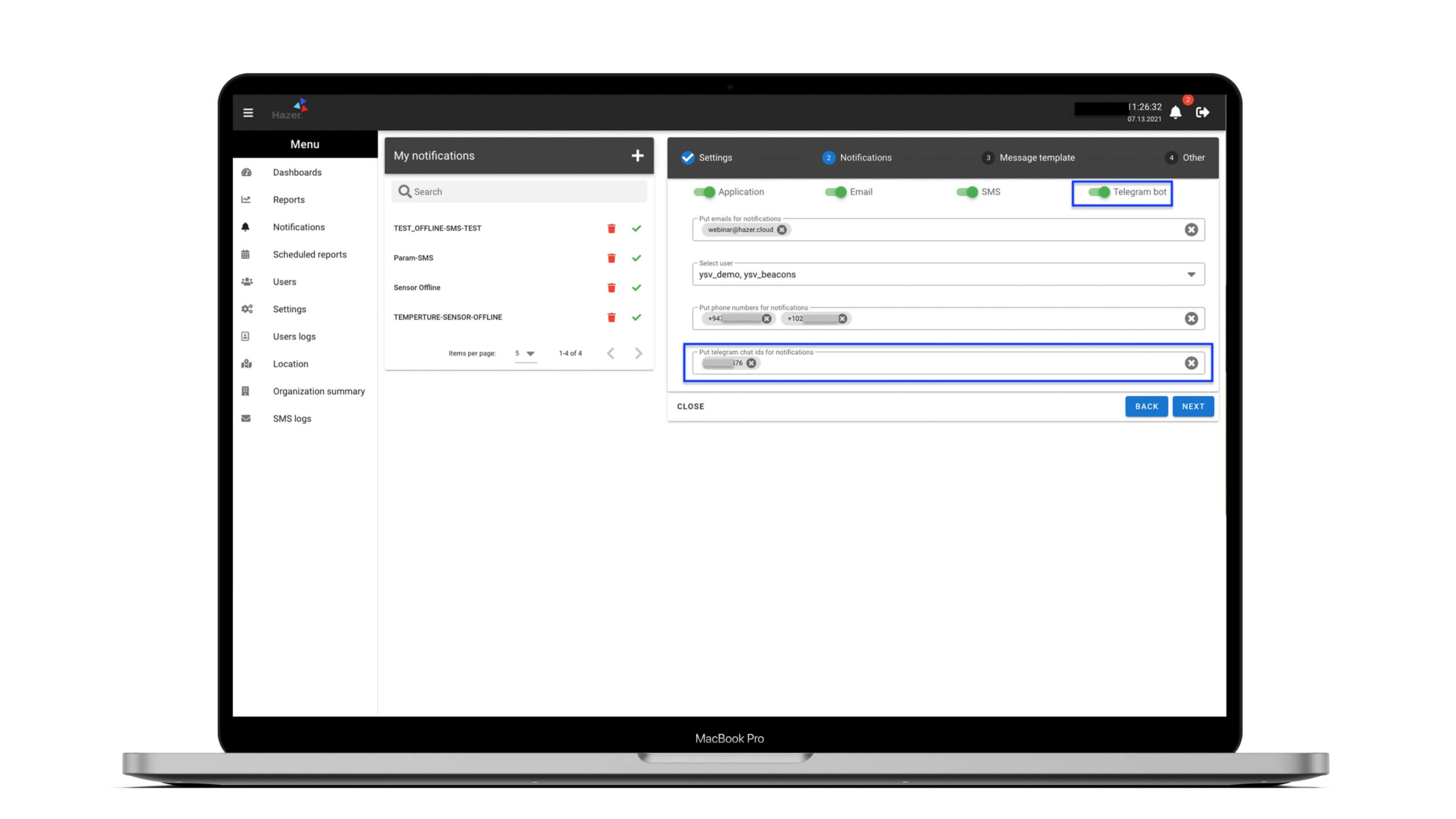 Open HAZER notification settings – you'll need to specify Telegram User ID for each type of notification.
Enable the "Telegram" bot option.
Enter Telegram chat ID in the corresponding field.
Congrats, HAZER will send this notification to Telegram messenger.
HAZER brings increasing revenue, reduces operating costs, and improves efficiencies for your business. Adding free instant notifications will minimize your investments in the IoT solution. Learn more about HAZER here or contact us to see it in action during the live demo.