At the end of the previous year, we discussed digitalization trends. Back then, we didn't know that the world would be subject to several more lockdowns, paralyzing it for months. The innovations of 2022 were brought about by the prevailing situation.
In 2021, KLOUDIP followed all these trends to overcome the lockdowns and evolve. Based on this experience, we want to share what a business can do to quit the pandemic even stronger.
Invest in yourself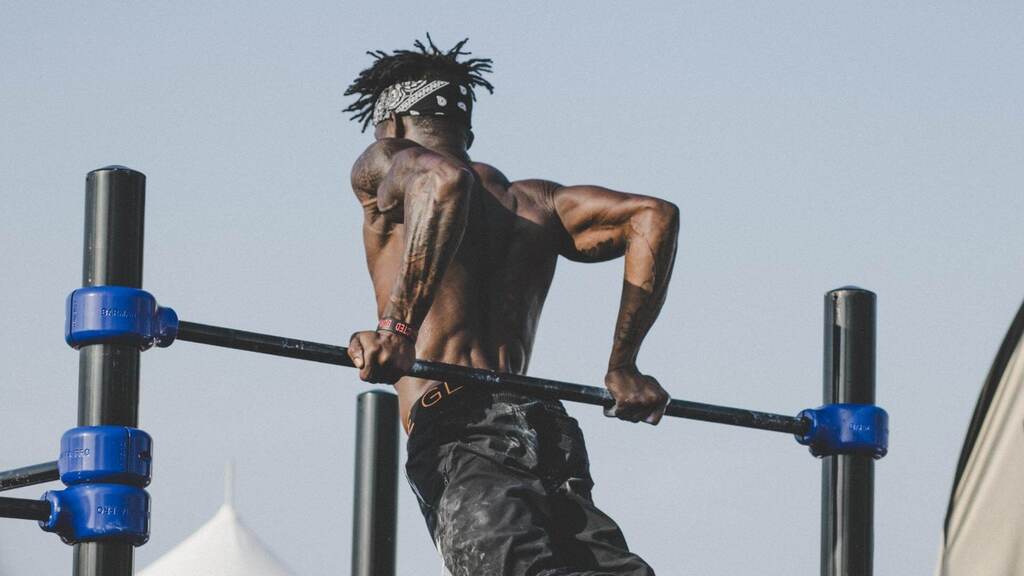 Hard times make people and businesses very careful with their expenses. As a result, they are more likely to save money for a rainy day than pour cash into new services and technologies, even if their value is clear.
Since 2020, it's been happening with telematics and IoT solutions – the innovations that companies put on the back burner until 2022. Faced with a weak demand despite active marketing, KLOUDIP reduced the investments in new client acquisitions.
Instead, the company started investing in its strong points to fight the emerging threats. Marketing professionals call it a "Defensive strategy," and here's what you can do following it.
Invest in the future-ready solutions
Strength: KLOUDIP's IoT and telematics software development potential.
Threat: the rapidly changing market demands.
The general tactics of KLOUDIP included three simple steps.
First, KLOUDIP decided to invest in new solutions that the market will demand in the long run.
Judge for yourself – the world may be paralyzed by COVID-19, but global progress and innovations forge ahead. After the pandemic, the world will awake with new demands, and you have to be prepared to satisfy them.
Secondly, KLOUDIP found the relevant development drivers.
Some business domains were less affected by COVID than others. The apparel, FMCG, and delivery industries survived the pandemic relatively well. Among them, there are global corporations that do business by international standards. And these standards also evolve. That's why these companies keep investing in innovations, like telematics and the IoT, in 2022.
During the lockdowns of 2021, KLOUDIP closely cooperated with big market players to create solutions based on their actual demand. Even before the market awoke from COVID, KLOUDIP had the new software products tried and tested in real life.
Thirdly, by introducing tech innovations and new business models by 2022, KLOUDIP made these solutions generally accessible.
It means that in 2022, not only big companies can afford telematics, but businesses of all types and sizes. In other words, you don't have to be DHL to become IoT.
Here are just a few examples of 2021's innovations that KLOUDIP introduced to the world.
GOFER 2.0 for business transport
GOFER is the solution for staff transportation and business ride management. We call it Uber for businesses, as it makes requesting a company vehicle as simple as booking a taxi ride on your smartphone.
What's the difference between Uber and GOFER?
Like Uber, GOFER automates car booking, ride management, transportation expense tracking, and driver payments. But there's one big difference between the two platforms:
Uber increases the revenue of transport service providers – taxi companies.
GOFER cuts costs of transport users – your company.
KLOUDIP created it at the request of the apparel sector, where companies transport thousands of employees daily. For a few months already, big apparel companies have been using GOFER in their daily operations boasting 1,300 business ride bookings by now.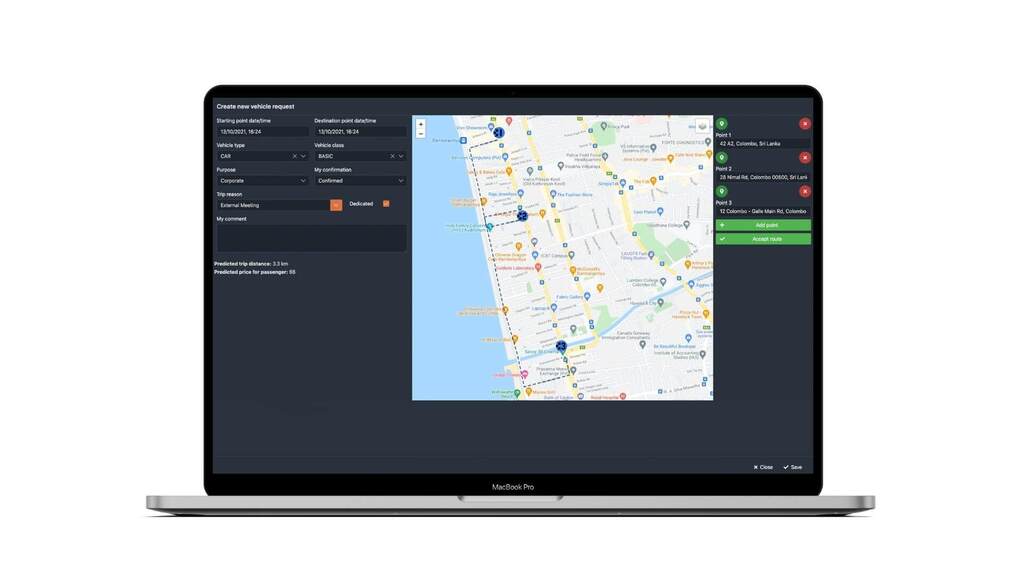 And one of the apparel factories that implemented GOFER automatically settled payments to drivers for December 2021 based on our solution only!
Here are just a few optimizations that made it possible
Advanced software architecture for the app to run smoothly, even if you manage thousands of vehicles.
Budget management features allow accountants to distribute funds between departments and track transportation costs.
Informative vehicle request tabs with trip purposes, maps, actual vehicle tracks, and other trip details.
Reports on company car utilization updated in real-time.
Check out all these and a dozen other features in detail in our latest GOFER 2.0 article.
HAZER IoT platform
In 2021, we named IoT among the most significant trends and innovations, but the same is true for 2022. Shortly after that, KLOUDIP released the upgraded HAZER, a simple and powerful IoT platform for businesses.
Just like GOFER, HAZER appeared at the request of big market players, including DHL – the owners and managers of warehouses, production sites, offices, stores, and transport fleets. The platform allows connecting these objects to the internet and managing them remotely.
In 2021, KLOUDIP released HAZER V2 and Mobile Pro – the upgraded web and mobile IoT software.
HAZER V2
The web platform evolved subject to clients' requirements and got several new features, including:
Quick IoT Dashboard reorganization and sharing with particular managers;
Linear and radial gauge widgets to monitor temperature, pressure, RPMs;
Pre-set reports for the most popular use-cases, including temperature, energy, and foot count monitoring;
Notifications for particular users, to relieve everyone else from the information noise;
Instant notifications to messengers to cut costs on SMS;
Smart rules to let HAZER react to emergencies without human involvement.
HAZER Mobile Pro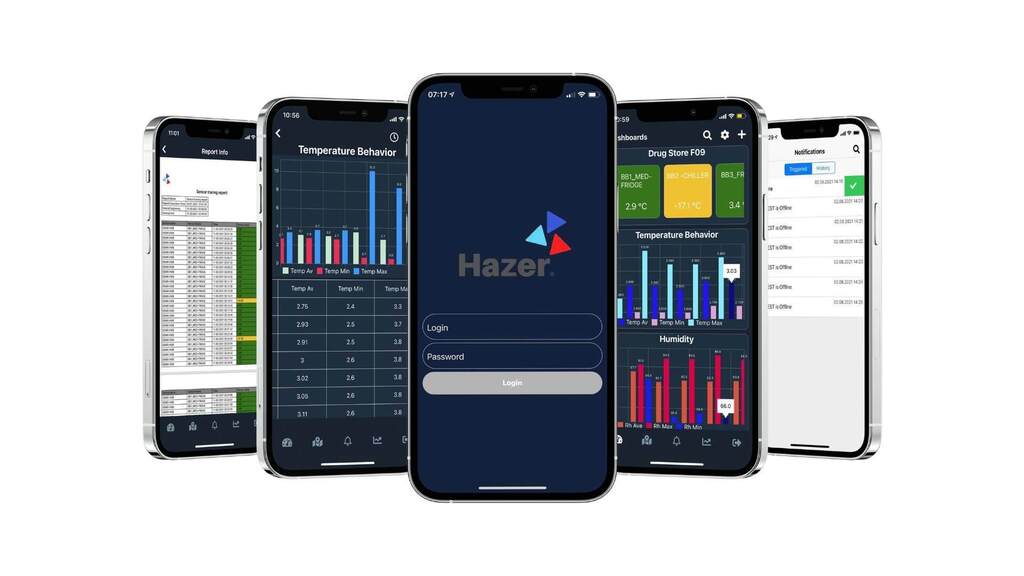 Additionally, KLOUDIP released a mobile application to monitor and manage buildings, transport, or cargo on a smartphone. The app offers all the web version features but fits in your pocket, unlike laptops and industrial screens. We described all these and other features in detail in one of our previous posts for HAZER.
Last but not least, in 2021, the HAZER IoT platform went international with the launch of the dedicated hazer.io website.
EPORT for 3PL service providers
EPORT is the platform for third-party logistics service providers, allowing logistics companies, cargo senders, and carriers to interact within a single interface. The updates of 2021 made the platform more cost-efficient, precise, and powerful.
KLOUDIP introduced two options that allow companies to spend less money on logistics.
Combine orders. If several orders are traveling in one direction, EPORT will combine them into one and assign them to a single transport.
Backhaul orders. If there are orders to be picked up or delivered on the way back, EPORT will suggest you do it.
Both the features ensure that the transport never travels half-empty.
In 2021, EPORT started using Google's address base for route building, providing precise delivery locations accurate to 10 meters.
Moreover, KLOUDIP added the option to add multiple pick-up or delivery points. The feature makes EPORT much more flexible if you need to deliver one order that contains several items.
With EPORT, logistics companies can digitalize their documents related to trips, drivers, and vehicles.
Trip-related. EPORT allows uploading cargo dispatch notes, entry passes, highway bills, vehicle log sheets, or other documents and access them anytime in the system.
Vehicle- and driver-related. EPORT allows uploading insurance certificates, vehicle and driver licenses to make sure the transport and driver are permitted to perform trips.
In both cases, if the critical documents are missing or expired, the system won't allow the carrier to start or finalize the trip. The above helps avoid fines, traffic tickets, and other penalties due to missing documents.
The brand-new video monitoring module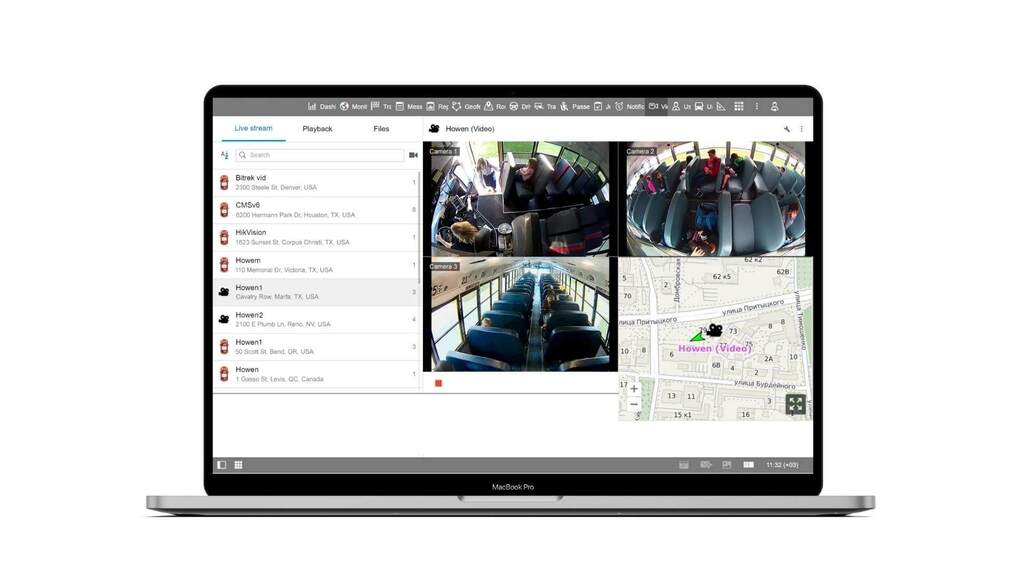 In 2017, KLOUDIP introduced a video surveillance system for commercial transport, offering real-time video streaming from moving assets, event-based video monitoring, and ADAS.
Amazon Web Services. Now, businesses don't need to buy a server for video monitoring – KLOUDIP reserved Amazon capacities for that. The cameras will send data to their servers for processing and storage. A fleet manager can access video streaming and records anytime on the cloud.
New video player. The fleet management system got a dedicated video player to watch multiple vehicles at once, zoom, save, delete, and filter video clips. Moreover, the player has an embedded map for you to see where the events happen.
Automatic and manual video saving. The system can automatically save a video in the case of an event – traffic violation, door opening, theft, or accident. That way, even if a dispatcher gets distracted, the system won't.
Videos in reports. If the camera captures the event, the system will display the clip in the report.
In 2022, the video monitoring system becomes accessible for those companies that were not ready to install a server for video monitoring needs, like schools, private bus owners, and other small to medium companies.
Other updates
Apart from the new solutions, KLOUDIP kept updating its value-added products and platforms.
FiOS
FiOS is the flagship fleet management platform used to track 15,000 moving and stationary objects. Moreover, all the apps below are based on FiOS and seamlessly work with this system.
Here are just a few new features in 2021:
Distribution app
The software for courier and delivery services allows organizing and managing them remotely.
Apart from the redesigned interface, the app acquired several new features: 
The advanced route-building algorithm allowing to choose if you need the fastest or most cost-efficient routes;
Route-building considering the nearest vehicles to minimize the distance to pick up points;
Vehicle utilization cost analytics to plan and optimize transportation expenses;
Quick order assignment to another transport and automatic route optimization allowing for new orders;
Instant notifications, indicating the order and route where the event happened.
All that allows courier companies to deliver goods on time while paying less for transportation.
HEED app
The software for remote maintenance management was booming in 2021, as most fleet managers were operating from homes.
Here's a quick overview of its new features: 
Fuel expense tracking in line with maintenance costs;
Updated maintenance dashboard showing the big picture of service works, costs, vehicles, drivers, and trailers involved in maintenance activities;
Notifications for particular works and vehicles to distribute work between several maintenance specialists.
The new features allow taking all fleet expenses under control, including fuel costs and time lost at the service stations.
SHUTTLE app
Public and passenger transport is one of the main concerns for many countries. SHUTTLE – combined with a few solutions above – can address all the emerging issues. Hopefully, it will happen in 2022.
Invest in scaling the solutions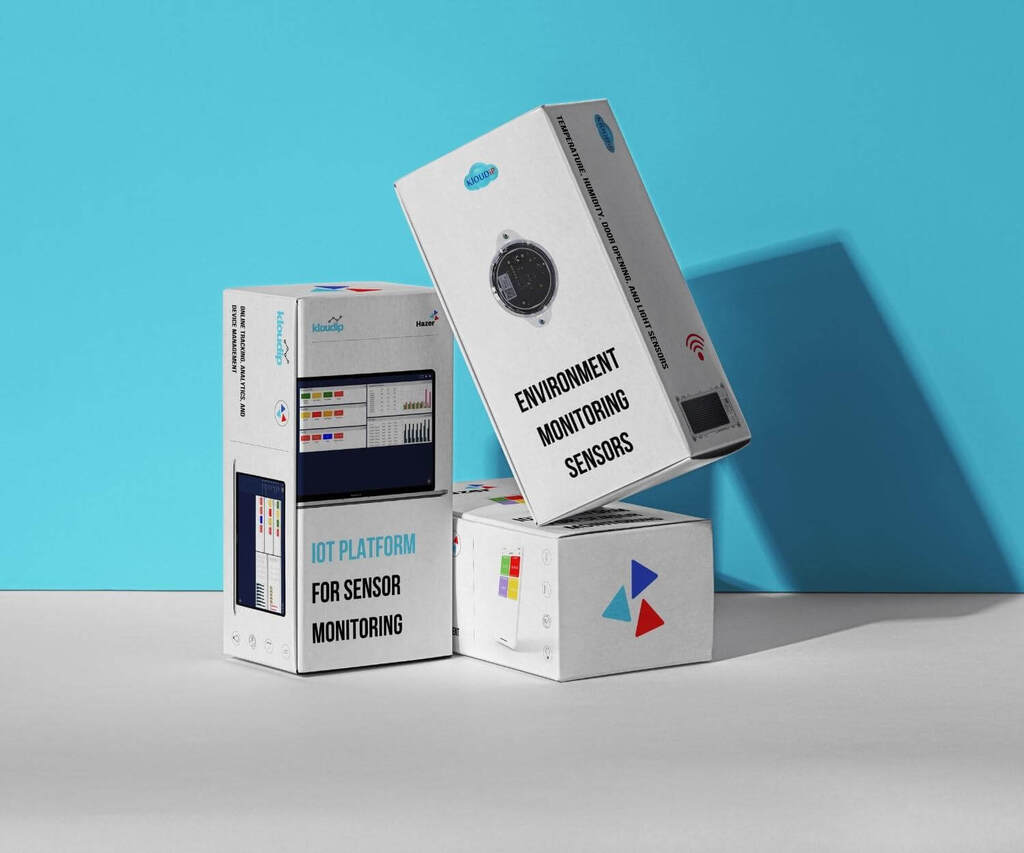 As mentioned above, most of KLOUDIP's customers are big corporates, including DHL, Toyota, Brandix, and many more. That's why all our solutions are initially designed for large companies that need thousands of processes optimized.
By the end of 2020, most businesses – even smaller ones – have realized the value of telematics. Now, everybody needs to manage transport and buildings remotely. That's why in 2021, KLOUDIP strived to give businesses access to new technologies, no matter if the company is big or small.
Here are just a few tech advancements and business models introduced to make the solutions widely used:
Improved architecture decreased the server load and resources the solutions consume. As KLOUDIP spends less on software administration, the price decreases and becomes affordable for companies of any size.
Plug-and-play solutions. KLOUDIP pre-set the most popular GPS, telematics, and IoT devices to work with its apps and started offering complete solutions out-of-the-box. Now, installing an IoT solution is as simple as placing a device and logging in to the app.
Pay-as-you-go. KLOUDIP introduced the new model where the price depends on how companies use the software, for example, the number of connected devices. Put it simply, if a person wants to monitor the temperature in a fridge with one sensor, then he gets an IoT solution for the price of an ice cream cone.
We strongly believe generally accessible solutions will boost the penetration rate of telematics and IoT.
Invest in the market: eLearning portal
Strength: 10+ years' telematics and IoT implementation expertise.
Threat: the immature market for hi-tech solutions.
Sometimes, investing in yourself means investing in the market to shape it or make it.
The newspaper headlines of 2021 were screaming that companies involved in passenger and cargo transportation were suffering losses. Although the solution to their problem already exists, many companies still reject the innovations in 2022.
Either other companies don't know about telematics solutions or don't see the value of their implementation. Or both.
This portal fills both the "general knowledge" and "understanding the value" gaps and is designed to popularize telematics. At least, businesses may start asking themselves:
"Why not invest if it will pay off in a month?"
P.S. KLOUDIP constantly follows the news to monitor the emerging issues and find a way to address them. We describe it all on Facebook, LinkedIn, and KLOUD LIVE. Check them out and find the solution to your problem there.
Invest in customer service: innovative tools and teams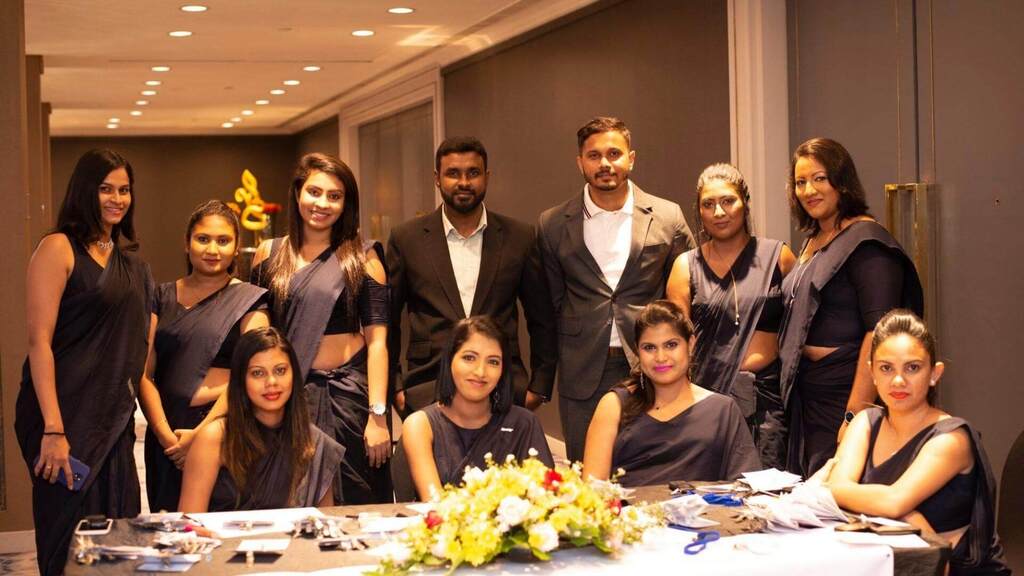 Strength: the team of experts with years of experience in the area.
Threat: routine work and the relative standstill brought by COVID-19.
In 2021, KLOUDIP introduced new employee training and process automation initiatives, including:
Paperless document management system. KLOUDIP digitalized all the documents to make them available in a few clicks. As a result, the team saves plenty of time they've spent searching through paper files, and the clients get assistance faster.
Education. KLOUDIP embedded English classes into the daily work schedule. As the company enters the international market, we want to make everything perfect. And we start with well-bred speech and written communication with customers.
Employee incentive programs. KLOUDIP rewards employees for every initiative that brings value to the company. As a result, the company makes every employee its stakeholder, boosting teams' efficiency.
Invest offline: an innovative office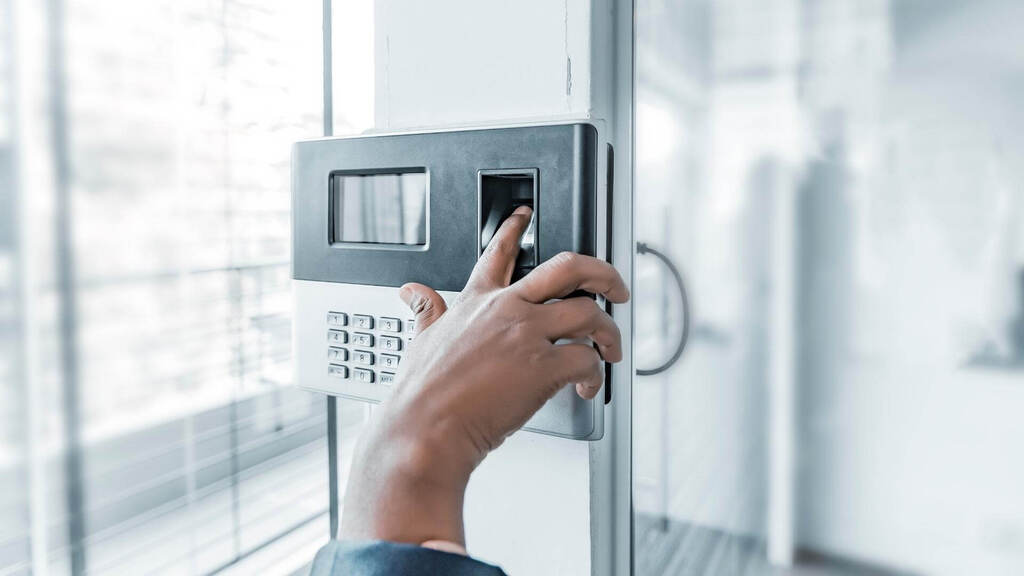 In 2020, KLOUDIP made everything possible to bring interactions with customers online. That's how the online Customer Care Portal appeared to offer support and assistance seven days a week, no matter lockdowns.
In 2021, KLOUDIP turned its office into the safest and most technologically advanced place where we can invite clients whatever happens in the country.
Apart from A-Class design, we've implemented some of the solutions that we offer to our clients, including: 
We hope 2022 will give us a chance to finally meet with all our clients in person in our new safe home.
Stand with your clients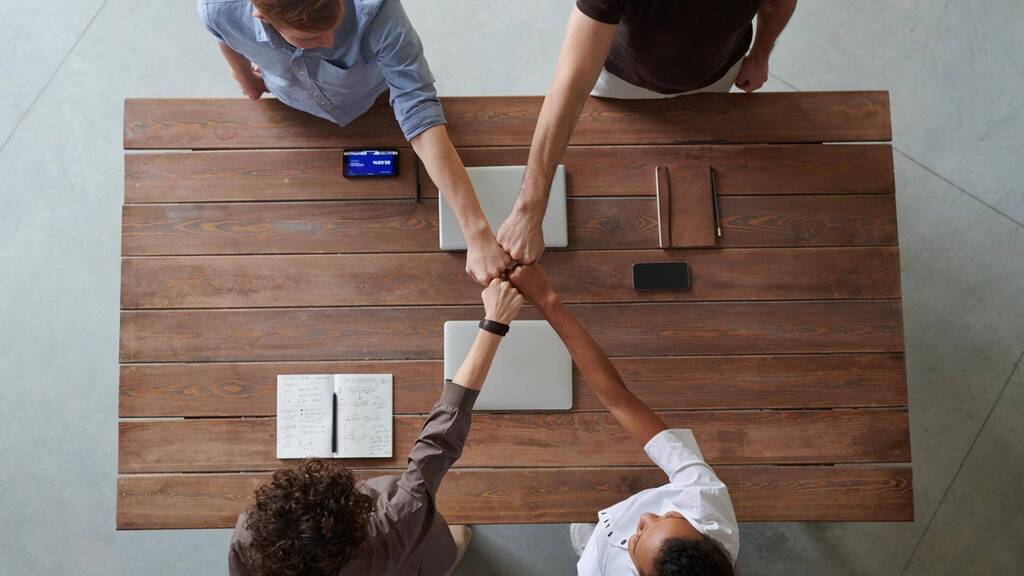 Every time there's a disturbance, companies increase prices. As a result, their income remains the same, but their clients spend more and may start searching for a more cost-effective option.
In the end, a price increase may be efficient in the short run but fail you in the long run. Every day, we prove that businesses can cut costs on their assets – road transport, buildings, passenger transport, construction fleets, trains, ports – instead of increasing prices.
And KLOUDIP follows the same philosophy and hasn't increased prices for several years already. Instead, the company:
Optimized hardware supplies and software administration resources to cut costs;
Improved team management processes and tools to address the rising number of tasks with the same number of people;
Optimized installers' logistics for staff and equipment transportation;
Enhanced value-added solutions to cover previously untouched market niches.
These four steps allowed KLOUDIP to keep prices at the same level despite the emerging market threats.
Summary: how to survive the pandemic?
When hard times come, focus on your current clients. Identify the least affected ones and make their demand your evolution driver.
When planning for new services and solutions, allow for scaling from the start. One day, hard times are over, and the general public will adopt your solutions.
Pioneers shape the market. It's hard and cost-intensive, but it pays off.
Your experience is also a valuable asset. Turn it into sharable content and build up your image as an expert.
Human resource is one of your most precious assets. When workload decreases, balance it with professional education.
And what new technologies did your business implement in 2021? Comment here or contact us – let's discuss how we can help you in 2022!