On January 22, KLOUDIP hosted Telematics Colombo 2020 – the largest conference for fleet management, telematics, and IoT in Sri Lanka. 250 guests attended the conference to prepare their businesses for digitalization in the next ten years.
And the biggest international brands – Brandix, Singer, and Abans – summed up the year's results for fleet management in terms of financial gains and business development.
Telematics driving ROI for Brandix
Brandix discussed the results of the five-year cooperation with KLOUDIP. The multinational company reported transport expenditures reduction by 30% with a combination of KLOUD products.
– Driving quality control and accident analysis allowed preventing 90% of crashes monthly.
– Optimized routes and side trips detection resulted in 5,000,000 km less mileage driven
– Automated maintenance addressed the issues with service records and revenue licenses
This allowed Brandix to save 2 million dollars within the past year!
Singer's approach to smart distribution
Singer spoke on how they digitalized the process of delivery from warehouses to showrooms across Sri Lanka and automated the calculation of payments for outsourced vehicles based on mileage.
Abans discussing the value of fleet management
Abans showed how they coordinate nine in-house and outsource fleets for the retail of lifestyle brands, vehicles, engineering, logistics, and financial services with KLOUDIP. The speaker also hinted at the new project with KLOUDIP involving warehousing, distribution, and reverse logistics of multi-vendor goods.
"The biggest benefit of the KLOUDIP system to our Abans teams has been the visibility into actual routes, driver behavior, fuel, and vehicle utilization. Above all, supported by KLOUDIP, we hold in-house fleet management forums to identify operational issues and improvement areas," – adds Jerastin Dubash, Digital Lead at Abans Group of Companies.
Telematics and IoT products for the next 10 years
In 2019, KLOUDIP won 50% of the fleet management market in Sri Lanka and now heads for the IoT. Sanjeeva Cooray, the company's CEO, presented new solutions for industrial and utility sensors monitoring, energy management, and environment control. These solutions became a part of KLOUDSKY app market that will bring connected workforce, vehicles, buildings, and business processes into a single ecosystem.
Sensors making vehicle management smarter
When it comes to the future of telematics, a single GPS tracker is not enough. Another challenge arises – to choose proper sensors. When KLOUDIP install fuel management, cargo weight, or temperature sensors be sure we are backed by experts. And the experts represented by Anastasiya Martsynkouskaya from Mechatronics were there on Telematics Colombo to tell about the additional hardware that brings cutting costs to the next level.
Telematics Colombo ended with an award ceremony for "Trailblazers of KLOUDSKY platform & KLOUDIP solutions in 2019" – the companies that go beyond simple fleet management to implement what's in the underwater part of the iceberg.
3rd place went to MAS
That implemented new administrative policies to make telematics happen for their fleets. In MAS, KLOUDIP's system not only manages the fleet but sends data to their internal transport request to automate payments. Plus, the company automated a KLOUDSKY-based security patrol monitoring app for their guards.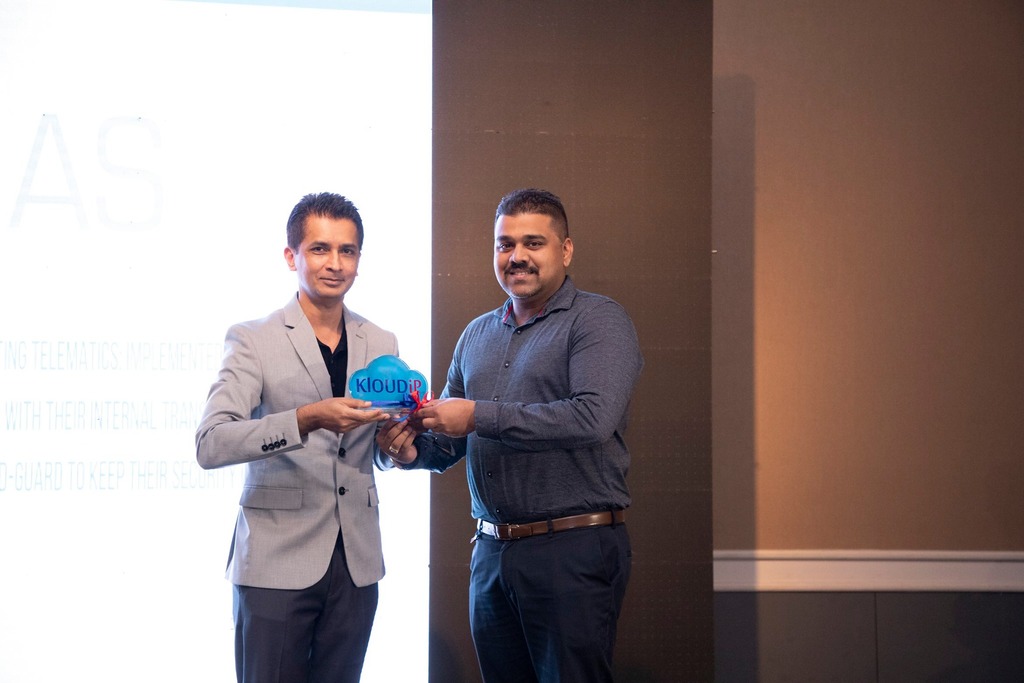 2nd place went to Brandix
For using almost every feature offered by KLOUDIP software, and their feedback is an inspiration for many custom developments for KLOUDSKY.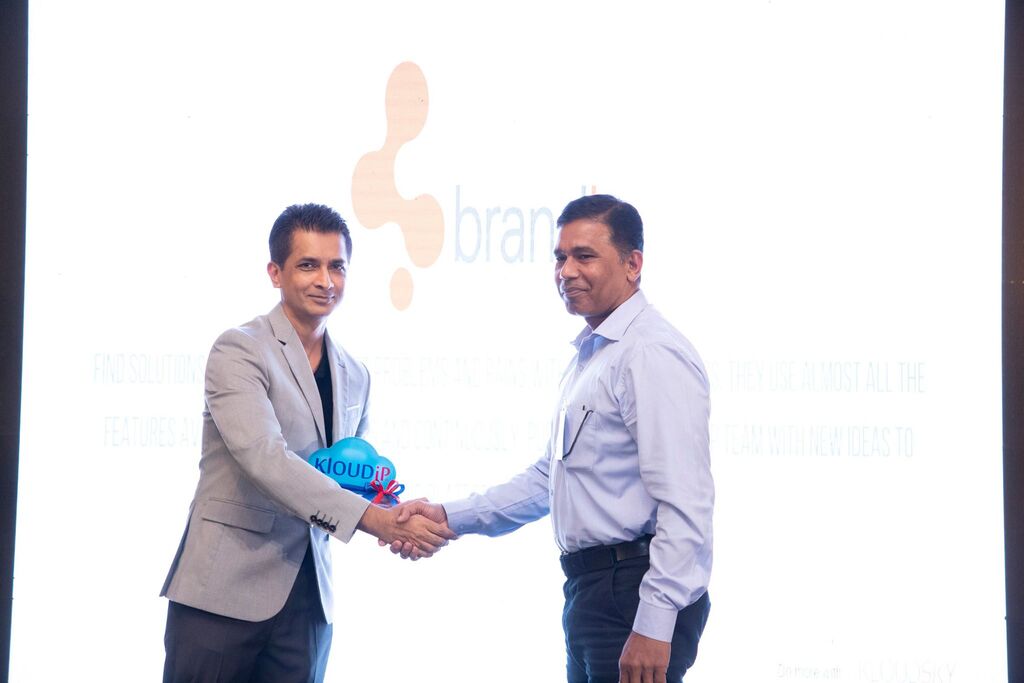 1st place went to Abans
For uniting fleet management, distribution, last-mile delivery, and maintenance under one platform. Their last initiative with KLOUDIP allowed to integrate Abans ERP with KLOUDIP FiOS for automatic route planning and delivery tracking.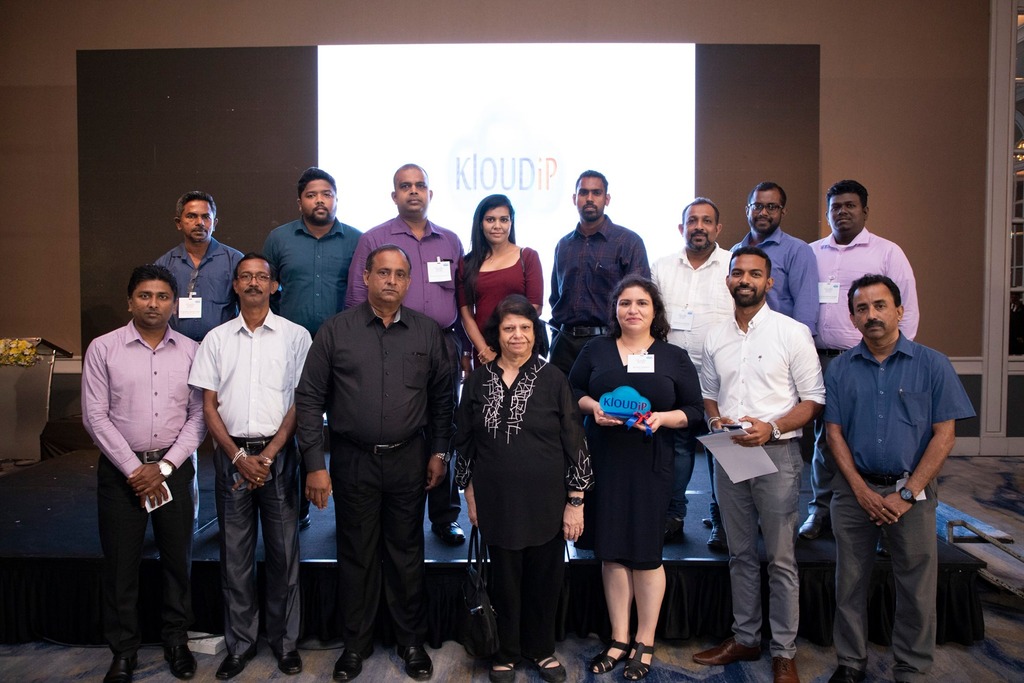 We'll share video presentations of the speakers, photo reports, and conference findings on social networks – follow us not to miss anything from Telematics Colombo or at least tag yourself on the photos:
Facebook: https://bit.ly/3cJDjcA
Twitter: http://bit.ly/3aNMadL
Instagram: http://bit.ly/2O4oMyV
Linkedin: http://bit.ly/37ADPYP