Annually, small-to-medium businesses consume 15,000 – 50,000 kWh of energy. It means companies pay $3,000 to $10,000 for electricity only, at the very least. In large enterprises, the expenses rise a hundred-fold. It's high time for companies to think about energy management.
To cut costs, businesses install energy generation technologies, like solar panels, or switch to more energy-efficient appliances and lighting. But this also costs money and, sometimes, more than you can save or even spend on electricity for a year!
So before investing in energy consumption optimization, you should ask yourself:
How much electricity does your business consume now?
Which facilities and appliances cost you the most, and why?
For that, you don't need a bunch of power engineers auditing your buildings for weeks. You need KLOUD Energy.
What is KLOUD Energy?
KLOUD Energy is a solution to manage energy consumption remotely on your laptop or smartphone. At the core, it comprises an IoT platform, energy meters, OEM hardware, and IoT gateways.
In a nutshell, KLOUD Energy:
Shows energy consumption across all your facilities and per each appliance in your buildings.
Detects electricity & power infrastructure issues and helps to deal with them.
Generates reports on energy consumption and grid errors.
Allows managing electronic appliances remotely on your laptop or smartphone.
All that allows bringing any company to maximum energy efficiency.
Let's see how it works
1. We connect the energy meter to the distribution board.
The meter captures the data on electricity consumed by lighting, stationary appliances – like HVACs – and electronic devices connected to every socket in your building.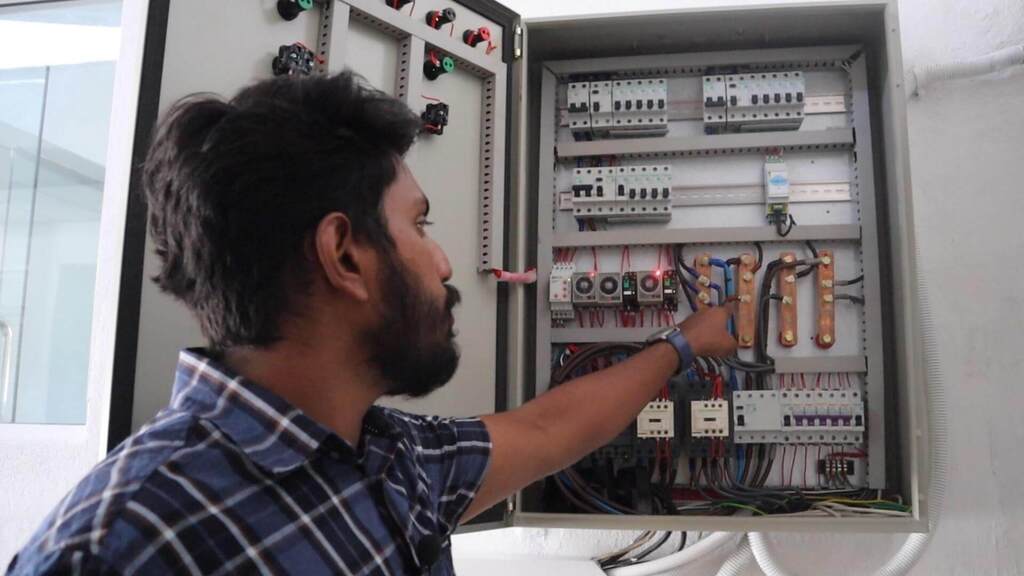 2. The meter sends data to the IoT platform.
The device is pre-configured to work with KLOUDIP's IoT software. It sends energy consumption data to the mobile or web application in real-time:
Directly at a short range – if a building manager is in the facility.
Or through an IoT gateway – if a building manager works remotely.
Moreover, we can connect a distribution board to HAZER through any OEM hardware on the market.
3. The building manager logs into the IoT application on his laptop or smartphone
There, he sees a handy IoT Dashboard with colored widgets that show real-time electricity consumption. If the system detects excess or intensive energy consumption, the widgets change colors, and the manager gets an alert.
As you see, energy monitoring equipment is the essential element of the solution. But the real magic happens in the IoT platform.
IoT Platform
The KLOUDIP's IoT platform receives data from energy meters, power analyzers, and protective relays. The system analyzes it and displays the results on the IoT dashboard, where you see:
Colored widgets of different types, showing energy consumption or power infrastructure issues.
Alerts and notifications if something demands your attention.
Energy consumption charts and graphs updated in real-time.
Maps to see where the emergencies occur.
You can create a widget for each appliance, distribution board, room, or facility.
KLOUD Energy not only shows electricity consumption per appliance but allows you to manage these appliances remotely. For example, if you left the office with an AC turned on, you can turn it off remotely via the IoT Dashboard to save electricity.
Moreover, KLOUD Energy can manage electrical appliances automatically depending on various circumstances. For example, the system can automatically turn off the devices if there's an over-voltage or switch emergency generator in the case of a power cut.
Knowing your energy consumption and managing electronic appliances remotely is good. But KLOUD Energy was designed to cut electricity costs, so let's discuss how it happens.
Energy expense management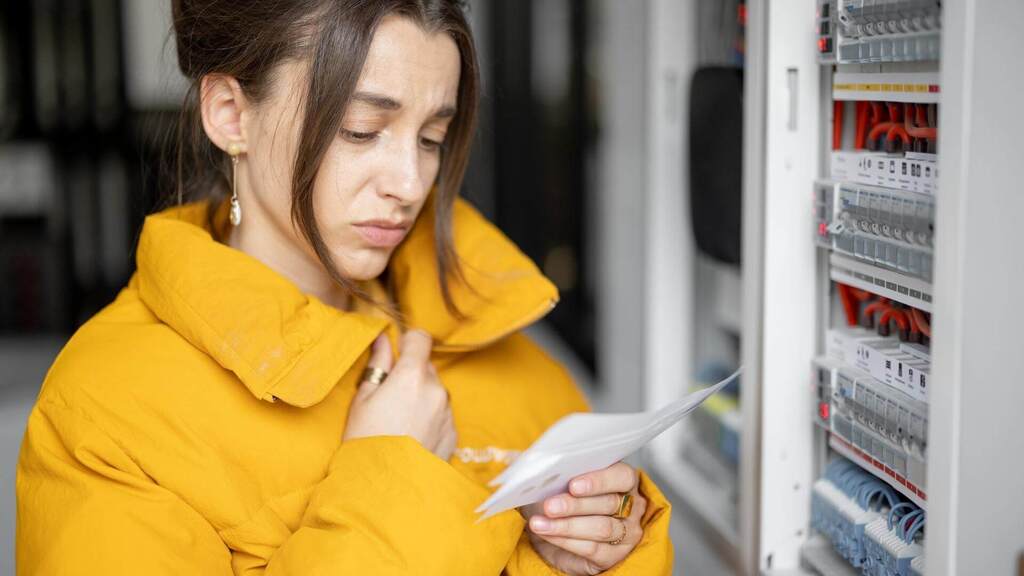 To ensure the energy efficiency of your business, KLOUD Energy helps cutting electricity costs in several ways:
The system updates your electricity bills in real-time and sends alerts if you exceed the budget. That way, you'll never go into the red.
KLOUD Energy shows which appliances and facilities contribute to your electricity bills most. By focusing on them first, you'll return your investments faster.
The platform detects the factors that contribute to peak demand. Based on this data, you can balance loads and power factors at various times of the day to decrease your bill.
Energy management reports in KLOUD Energy allow comparing your electricity spending in different periods. Thus, you can check how energy management initiatives change your electricity bill.
Lower electricity bills are the most evident outcome of KLOUD Energy's implementation, but it's only the tip of the iceberg. With KLOUD Energy you:
Decrease maintenance expenses by preventing critical breakdowns caused by power system failures.
Save time on manually collecting electricity data with a pen and paper. Instead, watch electricity bills updated on your laptop or smartphone.
Reduce downtimes in production caused by power cuts or equipment disruptions.
Conventional solutions provide historical data, so that you can analyze and adjust energy consumption for the future. So months will pass until you start saving. With KLOUD Energy, you start saving now.
To sum it up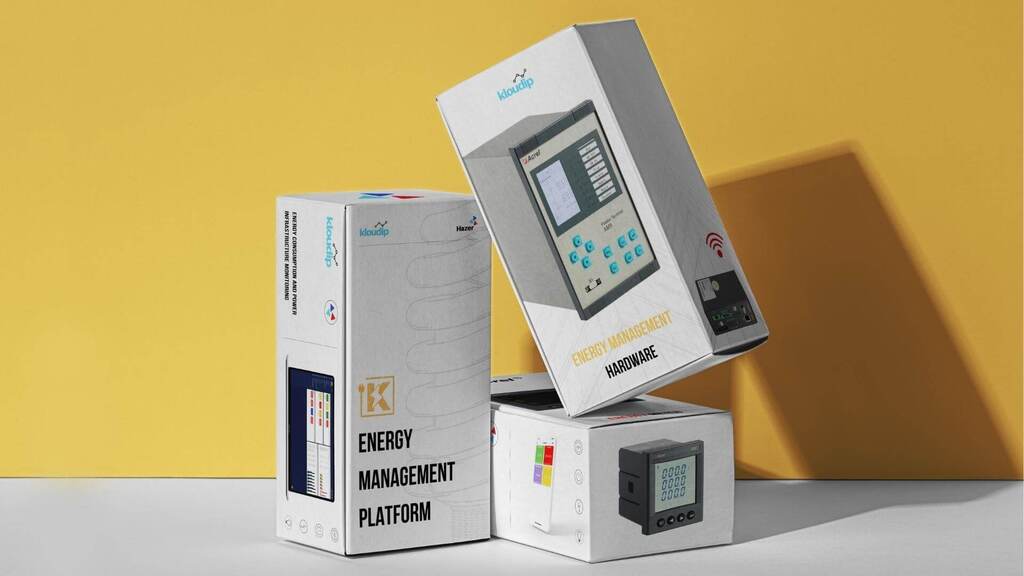 With KLOUD Energy you get a robust, simple, and cost-effective solution for energy management.
It's simple, as you don't need special skills to use it. KLOUDIP takes up installation and configuration. You open your laptop and start monitoring.
It's robust, as KLOUD Energy is a cloud solution hosted at the distributed data center. First, it means that you don't need to buy a server to use it. Secondly, the system is not affected by power cuts or other accidents, so it can boast 99,9% uptime.
It's cost-effective. KLOUDIP introduced a pay-as-you-go model for KLOUD Energy, so its price depends on the number of appliances and facilities connected to the system.
As a result, the price of KLOUD Energy is always below the savings it brings, and everybody wins:
Big companies get huge savings at a reasonable price.
Smaller businesses can access energy management at the lowest possible cost.
KLOUD Energy provides real-time data allowing to adjust electricity consumption on the go, so savings start on the first day of its implementation. See for yourself – contact us for a live demo to achieve maximum energy efficiency.
Let's identify your biggest electricity users and start saving your energy – we'll support you all the way.